India is now the world's fastest-growing major economy, and Prime Minister Narendra Modi has won praise for shepherding that momentum.
But the picture for the South Asian giant isn't all rosy, economists told CNBC: As impressive as the country's growth has been, it has not seen that prosperity evenly distributed. That's especially relevant for the prime minister, who is up for reelection in 2019, because inclusive growth had been a major promise during his 2014 campaign.
"The Indian economy has shown sustained strong growth under the Modi government, with GDP growth of around 7 percent every year in fiscal 2017-18 and similar growth momentum forecast for 2018-19," Rajiv Biswas, Asia Pacific chief economist at data firm IHS Markit.
A 2018 report from international nonprofit Oxfam looked at different assessments from before and after Modi's administration to conclude that more and more of the country's income is going "to the top 10% and top 1% of the population."
Overall inequality also appears to have grown, according to Credit Suisse's Global Wealth Report, which said the 2018 Gini coefficient for wealth in India rose to 0.854 from 0.83 in 2017 and 0.804 in 2011. The closer a country's Gini value gets to 1.0, the more unequally distributed is its economy.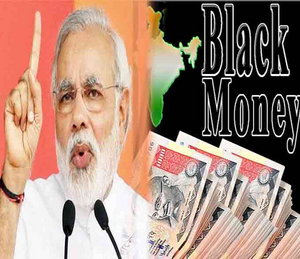 Modi made a promise to the electorate in 2014: "I will bring back every rupee stored away in foreign banks and ensure it is used for the rehabilitation of the poor."
The prime minister took a huge step toward that goal in 2016 as he moved to demonetize the 500- and 1,000-rupee notes in order to tackle the problem of so-called black money. Undeclared, untaxed and potentially criminal money in the economy was believed to largely exist in big bills, and so the scheme was designed to draw that cash out of the shadows. The thought process was that many bills would not be exchanged, as criminals refused to declare their funds, and so those enterprises would lose out.
India's Parliament had for years been discussing the possibility of a Goods and Services Tax (GST) when Modi in 2017 passed a bill establishing such a levy.
That move represented the prime minister keeping a promise: Modi's Bharatiya Janata Party (BJP) said in 2014 that it would overcome the bureaucratic deadlock and finally bring "on board all state governments in adopting GST."
In addition to drawing in more government revenues, the measure — hailed as the country's biggest tax reform in 70 years — was also aimed at reducing illicit transactions.
Although GST had been discussed for many years, "previous governments could not muster the political courage or will to implement this vitally important but politically challenging reform," said Prasenjit K. Basu, a Singapore-based economist and author of "Asia Reborn: A Continent Rises from the Ravages of Colonialism and War to a New Dynamism."
Still, there have been criticisms about Modi's rollout of the new tax. Those center on how quickly the government implemented the GST in a business marketplace that was not well prepared to accommodate the procedural changes.
The BJP said in its 2014 manifesto that it wanted to tackle the issue of joblessness and Modi reportedly promised that his administration would create 10 million jobs every year.
Yet the labor market conditions have not charted a steady improvement under Modi: The country's unemployment rate reportedly hit a two-year high in October. Opposition politicians have seized on such issues to charge the prime minister with not fulfilling his promises on job creation.
Modi, for his part, said earlier this year that the criticism was unfounded and he had succeeded in creating 10 million over a year. Opponents have argued about the validity of the prime minister's analysis leading to that figure.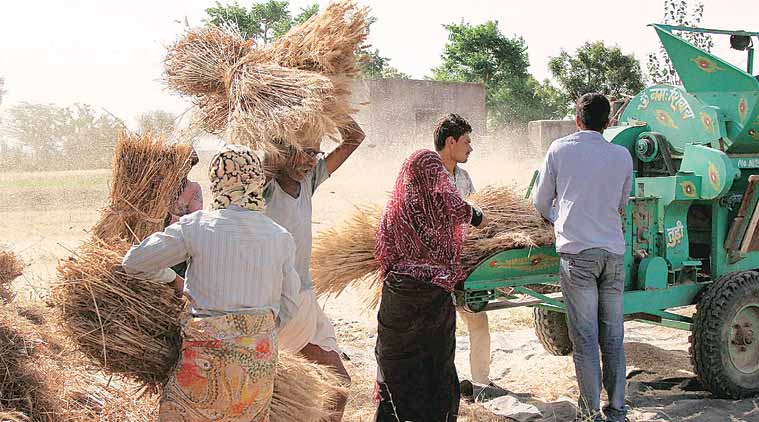 The BJP made another 2014 promise to deliver inclusive development by improving infrastructure and boosting the farming sector in the rural regions of India. It said it would take steps to "enhance the profitability in agriculture, by ensuring a minimum of 50 percent profits over the cost of production."
Modi had reportedly echoed that promise to raise the country's minimum support price (MSP) offered to farmers to 50 percent above the cost of production.
However, months after being elected, the government reportedly argued it would not be able to enhance the MSP for agricultural produce to that level because prescribing such a high price was not possible and such a step would "distort markets" and "be counterproductive in some cases."
Across the country, farmer protests have taken place demanding minimum income, minimum prices for crops and unconditional loan waivers.
2
Boosting financial inclusion
Other than promises in the agricultural sector, Modi also made pledged to push for greater financial inclusion: In August 2014, he promised greater access to financial services for Indians who did not have a bank account.
That promise has seen real progress, observers said.
Compared to mid-2014, when 60 percent of households did not have access to a basic bank account, the government has since extended basic banking services to a large portion of households that had never previously held a bank account.
The BJP promised in its 2014 manifesto that it would work to create "universal healthcare that is not only accessible and affordable, but also effective … for the common man."
In September of this year, Modi's government launched its own massive health insurance program, expected to cover half a billion of India's poorest citizens.
The Ayushman Bharat scheme, dubbed "Modicare" by some, has been trumpeted as the largest government-funded health care scheme. It plans to provide a yearly hospital cover of up to $6,950 per family.