Media analysis in the first half of 2019 is going to focus on the coming general election in May, to the exclusion of almost everything else. Will Narendra Modi return to power? Will Rahul Gandhi beat expectations and win? Will a Third Front government emerge, as in 1996-98?
Predicting elections in India is a mug's game. Opinion polls and exit polls differ widely from one another, and from reality. Voters simply do not tell the truth to pollsters. When one polling agency asked a voter whom he would vote for, he replied, "Why should I tell you? What will I get out of it?"
Here are top 5 leaders of congress or INC that will can challenge narendra modi directly.
5
Shashi Tharoor:Great and Passionate,Orator ,Look forward to foreign policy.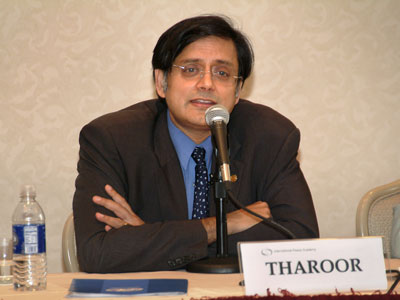 Shashi Tharoor (born 9 March 1956) is an Indian politician, writer and a former career international diplomat who is currently serving as Member of Parliament, Lok Sabha from Thiruvananthapuram, Kerala, since 2009. He also currently serves as Chairman of the Parliamentary Standing Committee on External Affairs and All India Professionals Congress
4
Scindia: Inexperienced but credible.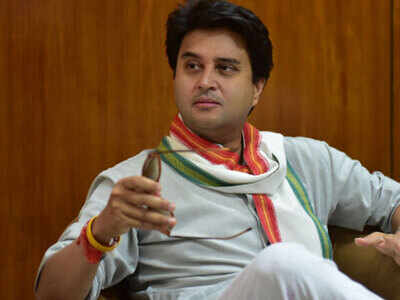 Jyotiraditya Madhavrao Scindia (born 1 January 1971) is an Indian politician. He is related to the Scindia family that once ruled in Gwalior and is a Member of Parliament, representing the Guna constituency in the state of Madhya Pradesh. He is a member of the Indian National Congress political party and was a 'Minister of State with independent charge' (i.e. a junior Minister in the Central Government of India who has independent charge of his ministry) of Power in the cabinet of prime minister Manmohan Singh from October 2012 until May 2014. He is also the titular king of Gwalior, meaning had the state of Gwalior not been abolished, today he would have been the ruler.
3
Anand Sharma-Orator,knowledge,Leader
Anand Sharma (born 5 January 1953) is an Indian politician and former Union Cabinet Minister in charge of Commerce and Industryand Textiles in the Government of India. Since June 2014, Sharma is the Deputy Leader of opposition in Rajya Sabha, the upper house of the Indian Parliament
2
Jairam Ramesh-Knows what to speak,credible,orator
Jairam Ramesh (born 9 April 1954) is an Indian economist and politician belonging to Indian National Congress. He is a Member of Parliament representing Andhra Pradesh state in the Rajya Sabha since June 2004. In July 2011, Jairam Ramesh was elevated to the Union Council of Ministers of India and appointed Minister of Rural Development and Minister (additional charge) of the new Ministry of Drinking Water and Sanitation. However, in the cabinet reshuffle in October 2012, he has been divested of the portfolio of Ministry of Drinking Water and Sanitation. He was previously the Indian Minister of State (Independent Charge) at the Ministry of Environment and Forests from May 2009 to July 2011.
1
Capt Amarinder Singh-Passionate leader, hardworking,Resolute,Keeps Trying.
Captain Amarinder Singh (born 11 March 1942) is an Indian politician, who is currently the 26th Chief Minister of Punjab. An elected Member of the Legislative Assembly from Patiala, he was also the president of Punjab Pradesh Congress Committee, the state division of the Indian National Congress. He has also previously served as the Chief Minister of Punjab from 2002-2007. His father was the last Maharaja of the princely state of Patiala. He also served in the Indian Army from 1963 to 1966. In 1980, he won a seat in the Lok Sabha for the first time. He currently also serves as the chairman of the Punjab Urdu Academy