This is Agra madam, " said my driver with a shrug as he sped past on the highway while we were chased literally by a group of men shouting some expletives. It was not an incident of road rage. A moment ago, a group of men had literally flung themselves on the car as our driver deftly swerved to the left, avoiding them and averting an accident at the same time.  For a moment, we had no idea what hit us.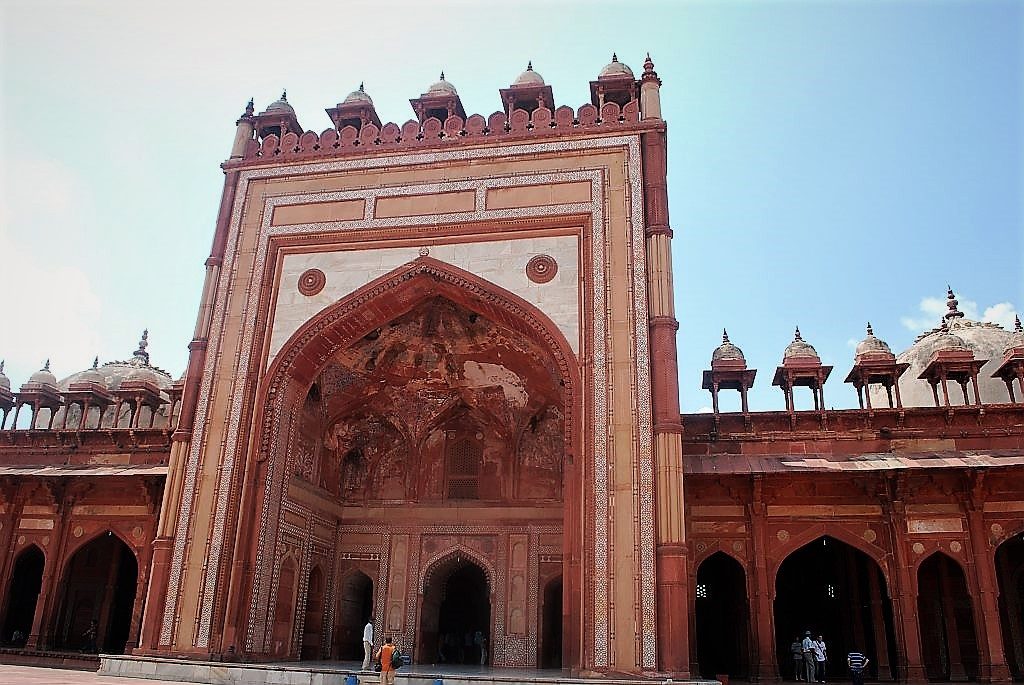 But our driver remained calm and laughed, "Be prepared for more drama. " We were driving  towards Mughal Emperor Akbar's erstwhile capital city, Fatehpur Sikri and I learnt that these "highway men" were unauthorised guides who accosted tourists on the road . They are extremely aggressive and my driver warned me to be careful as we explored places to visit in Fatehpur Sikri.
Just as he had mentioned, we were almost mobbed the moment we reached our destination and it took a lot of aggression to ward these men away as we walked towards the beautiful city, clothed in legends. And that is where I got a dose of history of Fatehpur Sikri .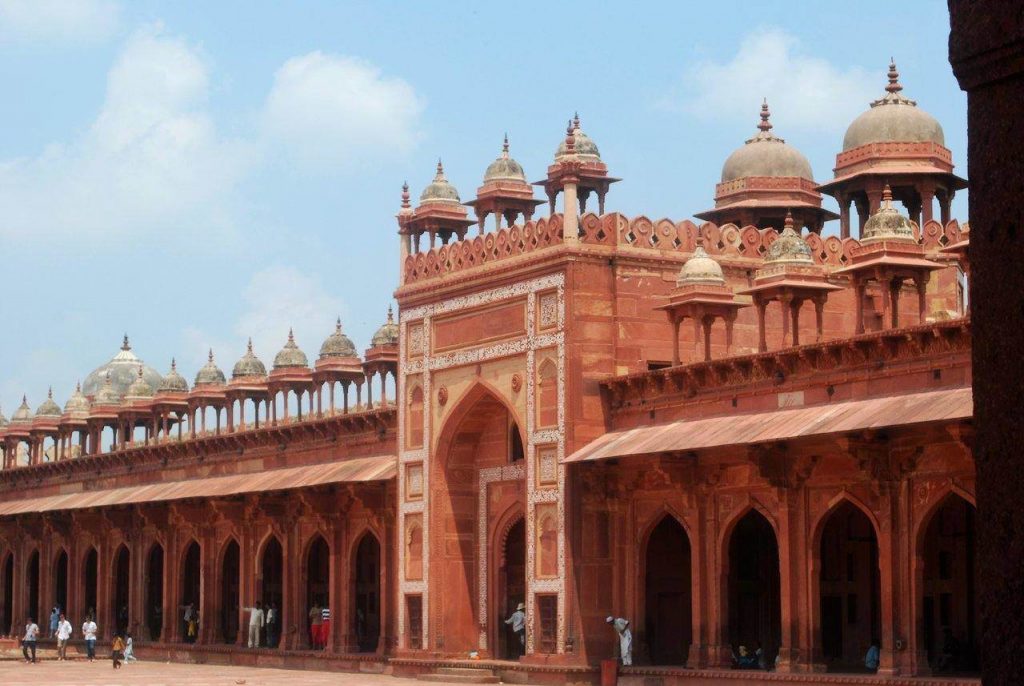 History of Fatehpur Sikri
The history of Fatehpur Sikri dates back to the Mughal era in the 16th century. . Lost and abandoned, Fatehpur Sikri stood like a proud maiden showing off her beauty even as an air of melancholy surrounded it.  The rich sand stone walls echoed tales of poignancy and erstwhile glory. It was blazing hot and we were on the road from Agra to Fatehpur Sikri  after gazing at the beauty of the Taj Mahal and the grandeur of the fort.
And yet there was something special about the 500 year old ghost town that stood like a faded jewel  sparkling in the afternoon sun. No one really knows why Akbar abandoned his capital city, one that he lovingly built and ruled for fourteen years.  Many  legends echoed from these walls, as it went down in history as the court of Akbar's legendary courtiers. This was where Tansen sang for rains and Birbal polished his wits.  
Sikri as a village was first noticed by Babar and not Akbar, when he defeated Rana Sangha in the 16th century. He apparently gave it a title, Shukri, feeling grateful, as a token of  thanksgiving.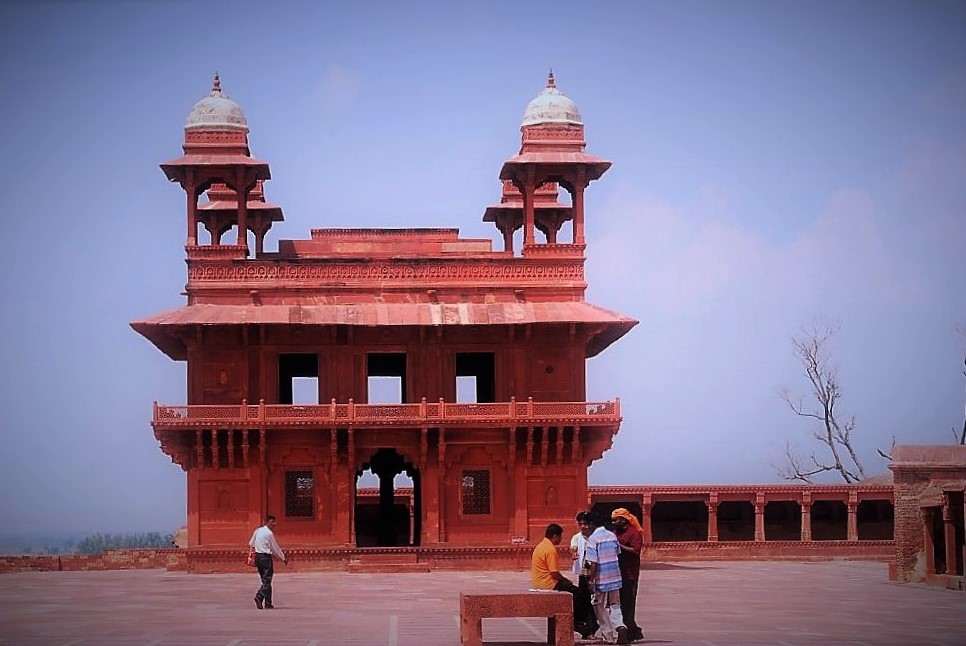 It was also the home of the Sufi saint Salim Chisti who lived in a cavern here. Legend has it that Akbar visited him in the 16th century to seek his blessings for a male heir. Akbar, perhaps on an impulse decided to build his capital here which was painted red with sandstone. And the prediction did come true as Prince Salim or Jahangir was born in this new town.  
The name Fatehpur came much later, as it was from here that Akbar marched to a successful victory over the rulers of Gujarat and renamed it as the City of victory. The first thing that we saw here was the 54 metres tall Bulund Darwaaza , a gate that was built here to commemorate the victory. It is also one of the places to see in Fatehpur Sikri.