The New Year is when you think about the past and more importantly, reflect on how you can improve yourself for the upcoming year. It's the time to reflect on the changes you need to make and commit yourself to seeing it through – it's time to make a New Year's Resolution!
Self improvement, or at least the desire for it, is a goal shared by all Australians, which is why so many of us make a New Year's Resolution in the first place. Unfortunately only a fraction of us keep to our resolutions, with experts estimating only about 8% commit to the very end. The secret to achieving your resolution is actually the resolution itself.
Have you ever wondered what everyone else was committing to for the New Year? Have a look at our top 10 and see if yours made the cut. To help you get the ball rolling, we've included some easy ways to help get you started.
6. Improve your fitness
We all know that regular exercise has more health benefits than anything else out there. Studies have shown that improving your fitness also improves your mood, mentality and reduces the risk of some cancers, not to mention it keeps you in shape. It's easier than ever to find the perfect fitness program, many of which don't require any gym memberships and minimal equipment.
5. Eat better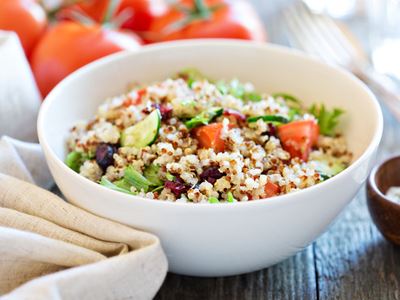 There's more than just working out required to get the body you want. It's all about the combination of eating better and keeping up your fitness. Cutting junky snacks and adding in more wholesome, farm-fresh foods are a great place to start.
4. Quit smoking
If this is the year you kick out your smoking habit, there are plenty of over the counter nicotine replacement therapies. Even if you've tried to quit before and failed, there's no harm in trying again. You could also try an electronic cigarette to help your nicotine cravings.
3. Travel more
Did you know Australians are some of the world's worst at taking all their annual leave days? We leave an average of five days unused each year. Just think about what you can do with that – visit beautiful places, experience different cultures, discover a new cuisine. Make 2018 the year you'll finally see the world, or explore your own backyard.
2. Volunteer
Helping others in need is a great and selfless New Year's Resolution. Whether you'd like to head overseas to volunteer, help disadvantaged kids in your local area or something else, there are a lot of organisations out there that can make it happen, according to your schedule. If you don't have a lot of time, you can still donate to a charity whether it be old furniture or monetary donations.
1. Sleep more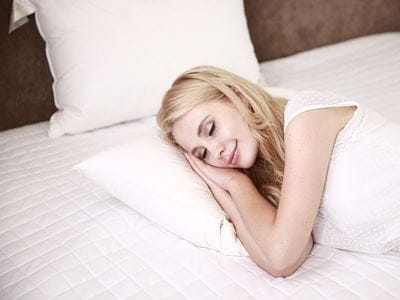 Tired of being tired? There are more benefits to getting a good night's sleep than just feeling more refreshed. A proper snooze can do all kinds of things, including keeping your metabolism going strong, help you concentrate better, and make you less likely to get sick.