Practiced for centuries by cultures around the world — including Ayurvedic and Chinese medicine systems — detoxification is about resting, cleansing and nourishing the body from the inside out. By removing and eliminating toxins, then feeding your body with healthy nutrients, detoxifying can help protect you from disease and renew your ability to maintain optimum health through a range of methods including yoga, meditation and more.
Here are foods that may help stimulate the blood purification process:
1. Broccoli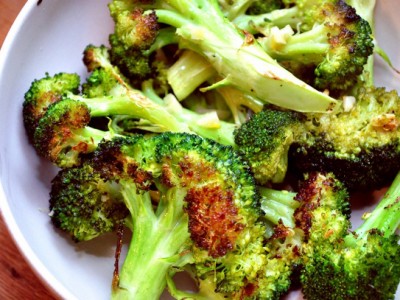 Broccoli is said to be one of the best natural blood purifiers that helps remove toxins from the body. This veggie comes loaded with calcium, vitamin C, omega-3 fatty acids, dietary fibre, potassium, manganese, phosphorus and glucosinolates. Regular consumption of broccoli ensures loading up on antioxidants that help detoxify blood and boost the immunity system. Toss it in your salads and include it in your everyday delicacies. Here's how you can include more broccoli in your diet.
2. Fresh Fruits

Fruits like apples, plums, pears and guavas have pectin fibre that is useful in cleansing blood. They not only bind with excess fats in your blood but also with heavy metals and other harmful chemicals or waste and remove them efficiently. Moreover, the lycopene glutathione found in tomatoes is useful for eliminating waste and chemicals. Don't forget to add a bunch of berries like strawberries, blackberries and cranberries to your diet that help keep your liver health in check.
3. Green Leafy Vegetables

You may not be a fan of green leafy vegetables, but let us tell you that these veggies are loaded with essential nutrients and antioxidants that keep diseases at bay. Choose from kale, lettuce, spinach and mustard greens to ensure a healthy blood flow. These greens are responsible to increase enzymes in the liver that help promote the blood detoxification process.
4. Beetroot

Beetroot is said to be a natural source of nitrates and antioxidant betalains that can reduce inflammation and oxidative damage in the liver. Most studies have shown that beetroot juice helps increase the production of enzymes that naturally detoxify the body. Add beetroots to your salad bowls or desserts.
5. Jaggery

A popular sugar alternative mostly found in Indian households is known to be a natural blood purifier. This unrefined sugar has fibre that helps cleanse the digestive system, prevents constipation and expels waste from the body. The high iron content in jaggery helps restore haemoglobin levels and keeps healthy blood flowing in the body. Moreover, it is known to eliminate clotted blood from the body, further helping cleanse blood.