It's not just about avoiding firecrackers and cutting down on sweets — here's how you can still have fun and make the most of the festive season!
The festival of lights — Deepavali, or Diwali — celebrates the victory of good over evil.
The lighting of diyas on a dark, moonless night signifies the end of all things negative.
This festival, if celebrated in the traditional sense, has little to do with fireworks. So instead of polluting the environment with them, go ahead and celebrate a 'Green Diwali'.
Here are 5 creative ways for you to make it an eco-friendly affair this year.
1. Use eco-friendly candles
Several online stores such as Ecotokri.com are selling eco-friendly candles. There are also diyas made of sandstone, a natural product that degrades slowly and does not harm the environment.
Another online green store is encouraging people to buy upcycled and molten candle moulds made out of solid-waste materials by slum dwellers in South Delhi. These products are eco-friendly and will also help the poor with part-time employment.
2. Environmentally–friendly crackers
Environmentalists are calling these 3D patakas the next-generation of fireworks. They involved putting on a 3D glasses that make every light around the viewer look an explosion of pyrotechnics. Not only are they pollution-free, they are also noise-free.
Another product to consider reproduces the sound of bursting firecrackers but does not explode. These electric crackers have an electronic circuit that produces a high decibel sound when switched on and they can be used repeatedly.
3. Avoid plastic packaging
Instead of wrapping Diwali gifts in plastic gift wrap or a plastic bag, which are a non-biodegradable waste, choose bubble wrap and bags made of corn plastic. which are completely compostable. It's also a good idea to use paper bags and eco-friendly bags.
4. Replace thermocol plates with bamboo-leaf ones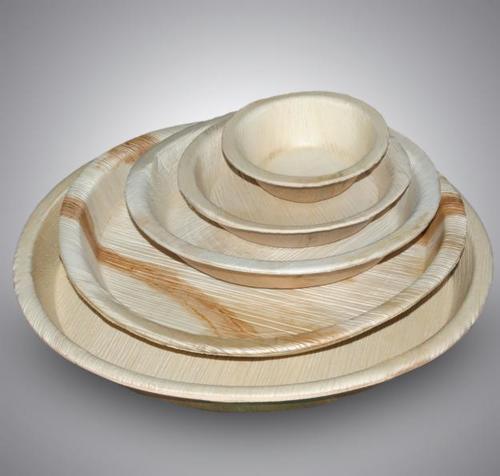 Disposable thermocol plates are a regular feature at big Diwali parties. However, environmental activists recommend using plates made out of bamboo leaves instead. Not only are they bio-degradable, they are stronger than thermocol plates.
5. Eco-friendly apparel
There are more than 10 brands that are not only sell kurtas and designer wear made of organic cotton, bamboo fabric and hand woven organic khadi, with non-toxic and environment friendly colours.