Salt (lavana) has an important role to play in our diet, undeniably. It is essential in maintaining the pH balance in our body and helps facilitate proper digestion. Salt assists in water retention and blood pressure regulation. Its deficiency can often lead to muscle cramps. "With respect to Ayurveda, salt is suggested to increase the palatability of food and also improves digestion. It finds a dedicated place in Ayurvedic powders like Triphala, Hingwastak Churna and the Lawang Bhaskar Churna." Dr. Ashutosh Gautam, Manager, Clinical Operations and Coordination, Baidyanath.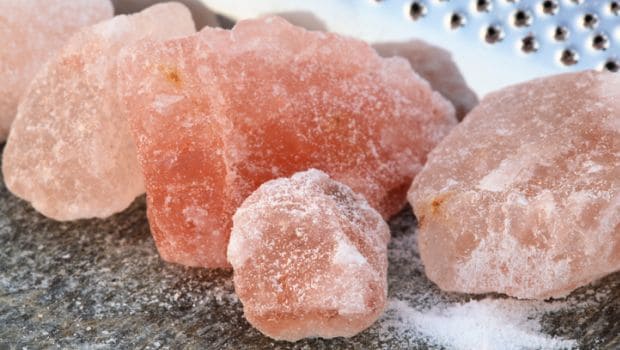 A type of rock salt, sendha namak is alsoknown as saindhava in Ayurveda. It is believed to have first originated in the Sindh region. Ayurveda mentions five types of salts (panchalavana) that are beneficial for human health – Samudra (dried sea salt), Romaka or Sambhara (derived from the lakes of Gujarat and from the Sambhar lake of Rajasthan), Vida (ammonium salt usually derived by combining romaka salt and amlachoorna), Souvarchala Lavana and of course, Sendha Namak.
Significance of Sendha Namak during Navratri
Ayurveda recommends sendha namak consumption over regular table salt for a host of reasons. It the purest type of salt owing to its unprocessed form. Table salt, on the other hand, is created by evaporation and is also iodized. It is processed to remove contaminants with the help of filtering and other treatments. Sendha namak, on the other hand, is free from any chemical processing or environmental pollutants.
Navratri fasting emphasizes on the consumption of foods that are light and have mild effects on the digestive system. Sendha namak has cooling properties as compared to the other salts that are hot in potency. It cools your body from within. It is low in sodium and high in potassium, therefore helps keep a balance of electrolytes in the body without affecting the blood pressure levels.

Benefits of Sendha Namak
Sendha Namak is good for the eyes because of its cooling properties. It helps maintain your blood pressure levels. It contains many other minerals including iron, zinc, magnesium and copper. Navtratri comes twice a year at a time when the season is about to change. Therefore, fasting during this period helps in strengthening the body from within to withstand the climatic change. Processed foods and items take longer to digest or are known to generate heat in the body are avoided. Sendha Namak is believed to be the purest form of salt. It is great for digestion, helps boost your metabolism and strengthens your immunity. It assists the body in absorbing essential nutrients and minerals from the food you eat, and maintains the level electrolytes in the body that keeps you energized through the day.