In every country there are a few people who risk their lives to make a living, and India is no exception. But the problem here is the lack of health benefits and lack of safety measures taken to minimize the risks. The first job that immediately comes to mind when you think about the most dangerous jobs are military and police people. We are not going to talk about them, instead we at Aawaz Nation are going to talk about 5 jobs that are very dangerous yet non rewarding.
So Let's Take A Look At 5 Most Dangerous Jobs In India That Can Kill You!
5. Now whether it's Bollywood or Hollywood, action is an important and crucial part of films. Action films need great action sequences which needs some talented action stunt men. Every film industry is trying to step up in the action department and the people who suffer the most are the stunt men. Most of these stunt men in India doesn't have an insurance, they risk their lives to make a living.
4. According to a report, between  2009-2013 there have been around 752 documented deaths of the coal mining workers. This makes it one of the most dangerous jobs in the country. Around half of the people who work in coal mines are bonded labourers, they are bound to do this job for the money they have taken. The rest of the workers get paid very less.
3. These workers work in the constructing the high-rise, skyscraper buildings. It is a very dangerous job because there have been many incidents where the workers fall from the top and die. The reason why this job can prove to be fatal is because in India most of the construction companies don't take proper safety measures.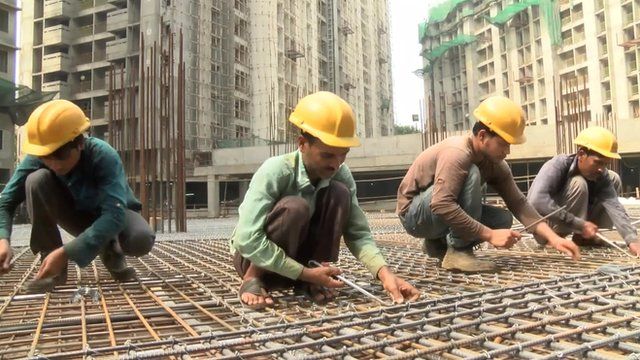 2. The sanitation workers and street sweepers face a lot of health hazards due to the nature of their work. These are the people who keep our streets and city clean, they work with dirt, filth, and sewage. But they suffer a lot due to lack of proper equipments to protect themselves, and due to exposure to germs and viruses, they die early.
1. These people save the lives of others and fight deadly situations everyday. Many times these firefighters lose their lives in the line of duty. Firefighting is one of the most dangerous jobs in the world. They don't have proper equipments to protect themselves and fight fire. Firefighters are also paid very less in the country. A big salute to them.