In the season of elections everyone busy with their political views to vote for. But this is the facts that indian politics involves lots of bahubali neta's that influence the society most. Here we are sharing top 5 indian Bahubali Political Don's Of India.
5.

Raghuraj Pratap Singh Aka ( Raja Bhaiya )
One of the most dangerous name of Uttar pradesh,is an independent M.L.A. hails from royal Bhadri (estate) of Oudh, presently representing fifth term as Member of Legislative Assembly from his native local assembly constituency Kunda, Uttar Pradesh. He is cabinet minister of Uttar Pradesh in ministry of Minister of Food and Civil Supplies in Akhilesh government. Criminal record against him is so long it includes 8 murder case, 24 Kidnapping and loot case's . He is very close to Samajwadi party supromo Mulayam singh Yadav.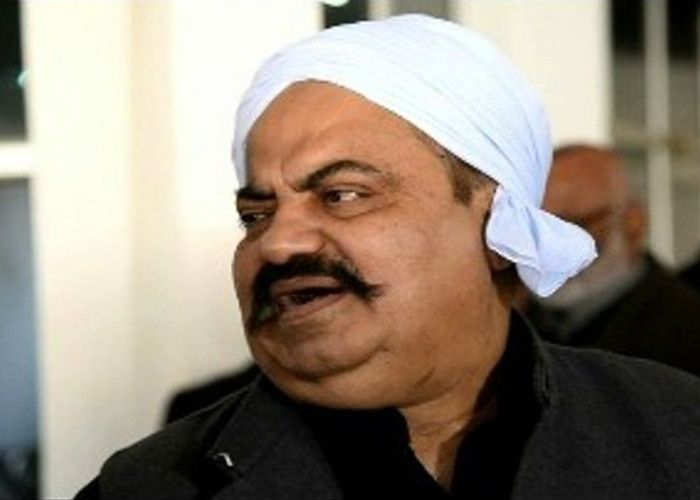 Atique Ahmed one of the biggest mafia don turns politician from Allahabad,According to his affidavit in 2014 elections, he has declared that there are 42 cases pending against him, including 6 charges of murder, and 6 for attempted murder, and 4 of kidnapping and abduction.Total criminal case pending against him is 159 The most sensational murder was that of BSP MLA Raju Pal, who had defeated Atique's brother Ashraf in the 2004 National elections. In 2004 he became the MP from Phulpur.
3.

Ananat Singh ( Chote Sarkar )
Anant Singh Aka Chote sarkar the don of Mokama Bihar once very close aide of chief minister Nitish Kumar. He has 32 lodged complain against him including murders and kidnapping. It is said that from 2005 to 2013 it was Anant singh who was taking key decision of Bihar governments.
One of most dared gangster of Bihar siwan is Mohammad Shahabuddin a very close aide of Lalu prashad yadav. He is a criminal turned politician. He was four times Member of Parliament from Siwan,Bihar, with the Rashtriya Janata Dal (RJD) party of Lalu Prasad Yadav, and 2-time MLA in the Bihar Vidhan Sabha (Legislative Assembly). Because of criminal convictions, he was not permitted to contest the 2009 general election in the case of Rajve ranjan  Journalist of Hindustan times from siwan is killed every one from siwan is pointing finger at this mafia turned politician upon whom more then 75 cases is been registered and currently he is operating from inside the jail.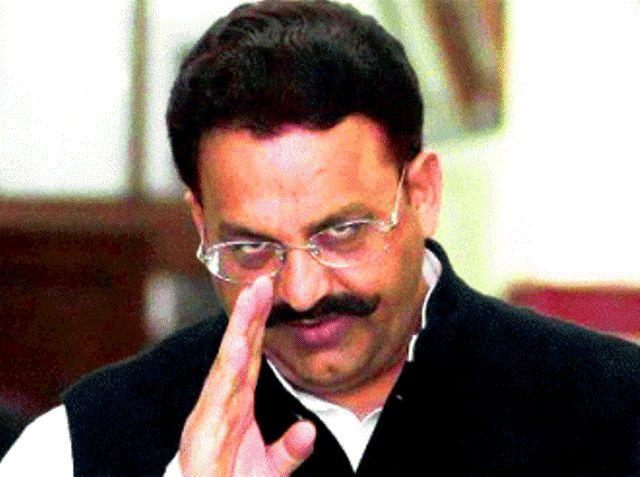 One of the biggest don of India who has challenged Shri. Narendra Modi on Varanasi seat later took back his candidature to extend suppourt to Ajay Rai brother of Krinshna Nanad Rai whom Ansari's shooter Bajrangi killed in day light, He has a 4 murder cases pending against him. Ansari fought his first Assembly election as a candidate of the Bahujan Samaj Party (BSP), and the next two as an independent. In 2007, he joined BSP and unsuccessfully contested the 2009 Lok Sabha election. After BSP expelled him in 2010 for criminal activities, he formed his own party Quami Ekta Dal with his brothers. He won from the Mau seat in the Uttar Pradesh legislative assembly election, 2012.