In an age when binaries seem to define political and social identities, Atal Bihari Vajpayee was near impossible to straitjacket. He could disarmingly equate 'Hindutva' with 'Bharatiyata', as he did in an interview with reporters in 2004, or declare "Sangh is my soul" in RSS mouthpiece Organiser in 1995 or plainly iterate his credentials as a swayamsewak at an interaction in Staten Island in 2000 when he was Prime Minister.
Ina life lived fully, Vajpayee never shied from grasping all that it had to offer, revelling in the company of poets, politicians and friends, tucking into a good meal with relish, sharing a joke with gusto and yet offering pithy and enigmatic one liners when cannily sensing restraint to be a better and wiser option.
What is evident is that he understood the virtues of moderation, of the soft touch, while not really compromising on the basics of the ideology he represented and advocated long before the Ayodhya movement when Rashtriya Swayamsewak Sangh was hardly mainstream and Congress seemed all but unshakeable. Aided by an inherent charisma, Vajpayee collected friends and admirers, many for life, as he progressed through a career largely spent in the opposition.
For all his sociable traits, the BJP veteran, India's first truly non-Congress PM, could be reclusive, not close to many and capable of keeping his emotions to himself. Yet, he was fiercely loyal to those whose affections he commanded, backing them unflinchingly in adverse circumstances. If there was an instance of a leader who could manage and contain contradictions, it was Vajpayee.
He was sometimes seen as a dissenter in the Sangh Parivar. But for all his occasional run-ins with the Sangh, he had no hesitation in plainly acknowledging in his "resignation" speech in Lok Sabha in 1996 that BJP omitted the Ram temple from its agenda only as it lacked a majority. Some commentators, usually those critical of BJP, found it tempting to call him the "right man in the wrong party" even as others bitterly contested his 'liberalism' as a facade. He himself had no qualms about his association with RSS since childhood.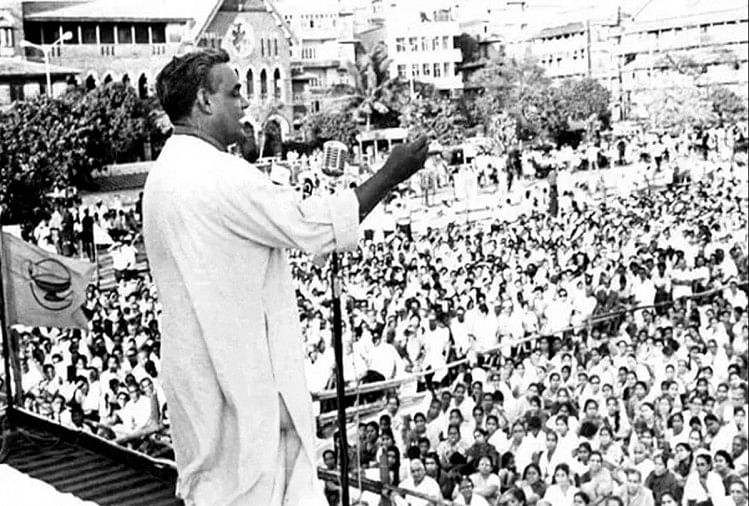 Vajpayee did have his differences with RSS as when he clashed with K S Sudarshan, the Sangh chief during his prime ministership. His advocacy of 'Gandhian socialism' in the 1980s was at odds with Sangh's Hindutva-oriented thinking. Yet, he acquiesced to RSS overruling a key cabinet choice when he reluctantly set aside Jaswant Singh and appointed Yashwant Sinha as finance minister in 1998. An astute politician, he could adapt, dealing with allies and writing his "musings" on year-end holidays. Vajpayee's instinct for moderation did not mean he was a pacifist.
He ordered the Pokhran II tests almost immediately after he became Prime Minister with a parliamentary majority in 1998 — a decision essential to test the reliability of India's nuclear deterrent. There was strong dissent at home as Congress and Left criticised the tests while US threatened sanctions. But a few years later, US president Bill Clinton's visit to India after the 1999 Kargil war signalled a correction in a historic 'pro-Pakistan' tilt. The India-US nuclear deal sealed by the UPA was a culmination of Pokhran II.
Vajpayee was at his best campaigning, striking a chord with audiences, who came to hear him even when BJP, and earlier Jan Sangh, did not win elections. It was his 'X factor', the ability to sway voters outside the core Hindu vote, that prompted L K Advani to declare him prime ministerial candidate. Vajpayee's relationship with Advani had its downs, with differences — fanned by camp followers — spilling out in public. At the same time, it was Advani who had once picked the phone to instruct RSS that a damaging statement by its chief K S Sudarshan be withdrawn immediately.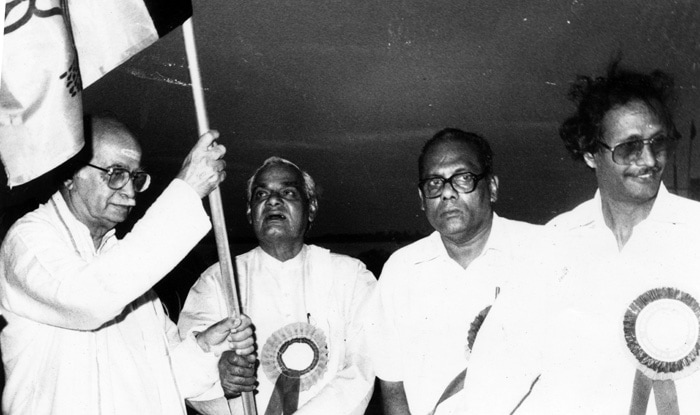 Vajpayee came close to seeking Narendra Modi's removal as Gujarat CM after the 2002 riots, only to be thwarted by a rebellion at the BJP national executive in Goa backed by Advani. Finding himself outnumbered, Vajpayee deferred to the majority opinion. As foreign minister in the Janata government, BJP president, leader of opposition and PM, Vajpayee made his mark as a leader of substance who could use a turn of phrase or a pause to speak volumes.