The current high level of air pollution has shortened the average lifespan of a South Asian child by two-and-a-half years while globally the reduction stands at 20 months, according to a global study released on Wednesday.
State of Global Air 2019, published by Health Effects Institute (HEI), said exposure to outdoor and indoor air pollution contributed to over 1.2 million deaths in India in 2017. The report added that worldwide, air pollution was responsible for more deaths than many better-known risk factors such as malnutrition, alcohol abuse and physical inactivity.
In India, air pollution is the third-highest cause of death among all health risks, ranking just above smoking; each year, more people globally die from air pollution related disease than from road traffic injuries or malaria.
In China and India
The study found that China and India together were responsible for over half of the total global attributable deaths, with each country witnessing over 1.2 million deaths from all air pollution in 2017. China has made initial progress, beginning to achieve air-pollution decline.
Overall, long-term exposure to outdoor and indoor air pollution contributed to nearly 5 million deaths from stroke, diabetes, heart attack, lung cancer, and chronic lung disease in 2017.
Out of these, 3 million deaths are directly attributed to PM2.5, half of which are from India and China together. The South Asian region — Bangladesh, India, Nepal and Pakistan — led the world as the most polluted, with over 1.5 million air-pollution related deaths according to the report.
'Steps taken in India'
"At the same time, India has initiated major steps to address pollution sources: the Pradhan Mantri Ujjwala Yojana Household LPG program, accelerated Bharat Stage 6/VI clean vehicle standards, and the new National Clean Air Programme. These and future initiatives have the potential, if fully implemented as part of a sustained commitment to air quality, to result in significant health benefits in coming years," said Robert O'Keefe, vice president, Health Effects Institute.
From Government
Union minister Harsh Vardhan has discredited the recent global reports claiming over one million deaths in India due to air pollution, saying such studies are only aimed at "causing panic".
The environment minister is contesting the Lok Sabha polls from Chandni Chowk constituency in the national capital.
In an interview to PTI, the BJP leader said his government is working hard to tackle the problem of pollution and has been supporting the AAP-led Delhi government in this direction.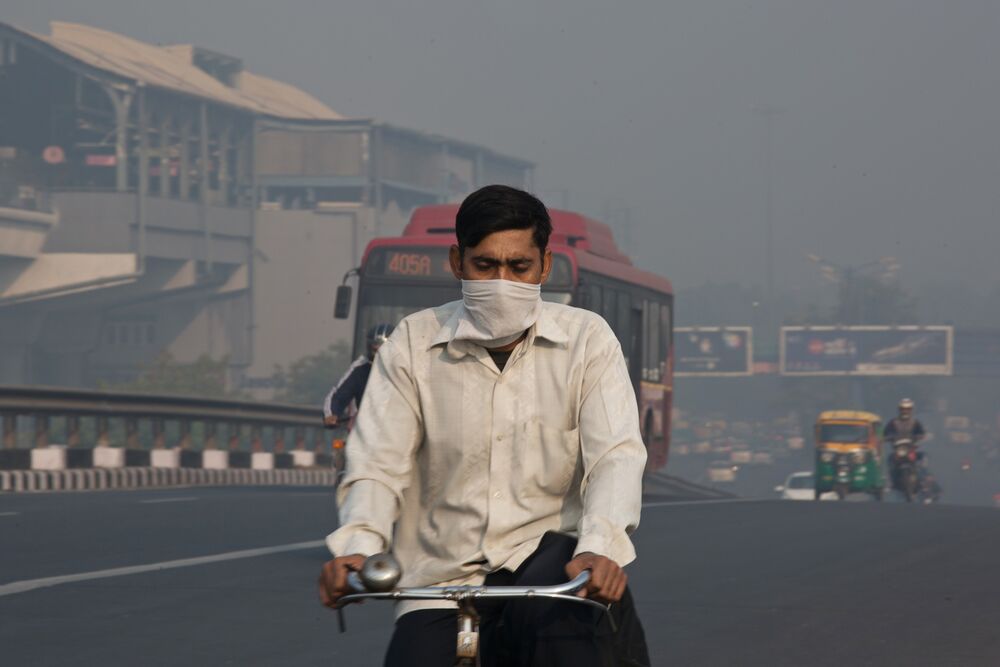 "We are doing our best to handle air pollution. The number of (achhe din) good days are consistently going up and bad days coming down," he said.
"Regarding the high-profile data of millions of deaths, I do not agree with that because pollution can cause premature illness and other things. Pollution does affect health, but to create such a panicky situation and say millions of people are dying, I do not agree with that," Harsh Vardhan said.
A report by environment NGO Greenpeace recently stated that Delhi topped the list of most polluted cities in the world.
The US-based Health Effects Institute report revealed that around 1.2 million people were killed in India in 2017 due to air pollution