The part results of the first general elections of India were announced on February 10, 1952, 64 years ago. The day is also celebrated as India's first democratic leap as these were the first general elections in India. Indian National Congress (INC) had won the elections with 364 seats out of 489 seats.
Some key things about the first general elections in India:
The first general elections were held between October 25, 1951 and March 27, 1952
 About 1874 candidates and 53 parties contested for the elections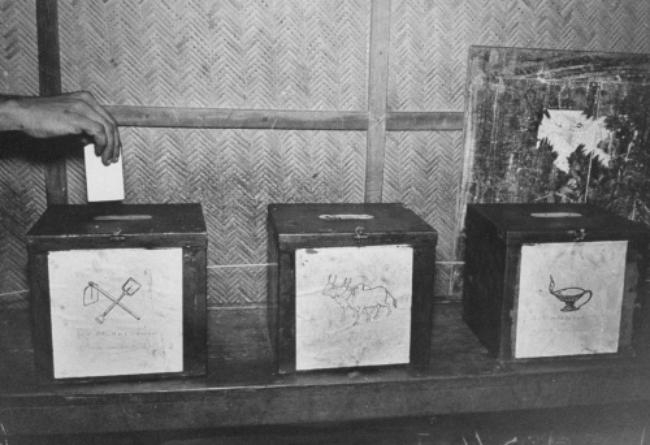 The parties contested for 489 seats
The elections were held from Oct 15, 1951, to Feb 21, 1952, for an electorate of over 173 million (173,212,343). The first phase was held in the assembly constituencies of Chini and Pangi in Himachal Pradesh, before the onset of winter, while the final 68th phase was held in Uttar Pradesh
The ballot papers were printed by the Election Commission at the Government of India Security Press at Nashik, where the Indian currency notes were also printed.As many as 196,084 polling stations were set up throughout the length and breadth of the country, of which 27,527 were exclusively reserved for women. Of the 173 million electorate, 105,950,083 voted.
After the votes were counted and results declared, the first House of the People was constituted by the Election Commission on April 2, 1952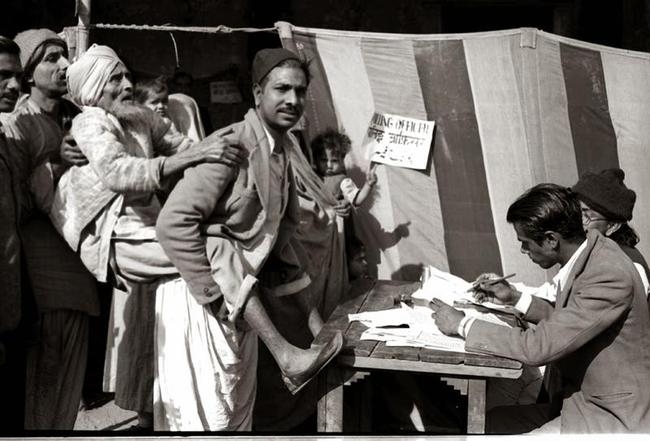 INC won the elections with 364 seats as the people voted for the party which was led by Jawaharlal Nehru
CPI is the party which finished second with 16 seats as they got about 3.29 per cent votes
SOC finished third in the elections with 10.59 per cent votes and winning 12 seats
Approximately 45 per cent of the total votes were polled for INC in the first Lok Sabha elections
The population of India was 36 crore, out of which, 17.32 crore population was eligible to vote
The voter turnout for the elections was 45.7 per cent.
To help out in the election process, a provision was made under Section 159 of the Representation of the People Act, 1951, to allow the employees of local authorities and government servants to be deployed on election duty. Employees from the private sector were deliberately kept out.