It was a fine day for India at the diplomatic office as the United Nations Security Council (UNSC) finally designated Jaish-e-Mohammed chief Masood Azhar as a global terrorist.
It took India almost a decade to get Masood Azhar listed as a global terrorist after it first moved a proposal to designate him as a global terrorist in 2009.
Top political leaders around the world, including Prime Minister Narendra Modi, welcomed the UNSC's decision to list Masood Azhar as a terrorist.
As soon as India's permanent representative to UN Syed Akbaruddin made the announcement, many leaders declared it as a huge diplomatic victory for India.
But why? No one really elaborated on what happens to Masood Azhar after the listing. According to the UNSC resolution 1267, under which Masood Azhar was banned, any person or organisation listed as a global terror threat face several sanctions.
The resolution was adopted by the council in 1999 to initially act against the Taliban and Al-Qaida; it was even known as the Al-Qaida and Taliban Sanctions Committee.
Listed under Chapter VII of the United Nations Charter, resolution 1267 is focused on maintaining international peace and curb freedom given to terror organisations and highly-valued terrorists like Masood Azhar.
What happens next?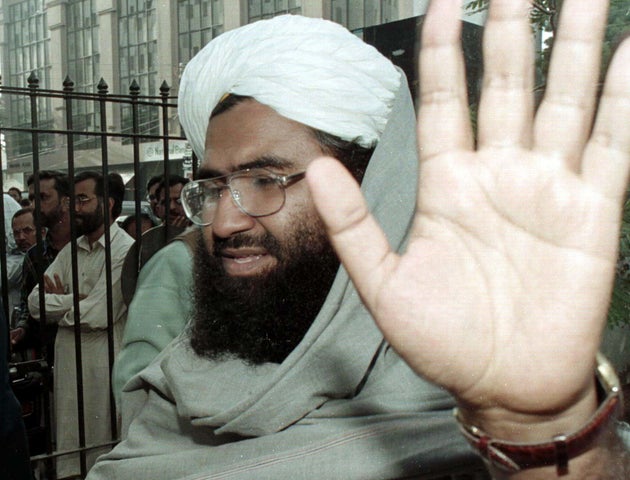 Following Masood Azhar's listing as a global terrorist, a travel ban will be imposed on him; it is one of the most basic sanctions under the resolution.
Azhar's assets and economic resources will first be investigated and seized as per the guidelines.
While Masood Azhar's JeM has already been proscribed by the UN as a global terror group in 2002, the fresh development allows authorities to crack down on the leader's personal assets apart from curbing some of his rights.
No entity or individual will be able to transfer or sell arms or ammunition to Azhar.
India's dossier indicated that Masood Azhar is actively involved in terror funding operations, raised through events under his terror group's different wings, including student factions. Such operations will be strictly prohibited under the new sanctions against him.
Pakistan, which had strongly prevented a ban against Masood Azhar, has been accused of shielding the terror mastermind on several occasions. However, the fresh UN listing changes the picture altogether as Pakistan will have to immediately enforce the UN sanctions on Azhar.
From this day, all members of the UN will be bound to impose the aforementioned sanctions on Masood Azhar.
Considering that Masood Azhar has been the brains behind many attacks in India, including the latest one in Kashmir's Pulwama, it is a huge diplomatic victory for India. Sanctions on Masood Azhar may also help curb terrorism in India and surrounding countries.