Malegaon blast accused and Bhopal Lok Sabha constituency's BJP candidate Pragya Singh Thakur on Friday said former Anti-Terrorist Squad chief Hemant Karkare died in the 26/11 Mumbai terror attacks as she had cursed him for treating her "very badly" while she was in custody in the 2008 Malegaon blast case.
"Hemant Karkare falsely implicated me. He died of his karma. I told him, he will be destroyed. I told him his entire dynasty will be erased. Maine kaha tera [Karkare] sarvanash hoga," she said.
The IPS Association tweeted in response to her comment, "Ashok Chakra awardee late Sri Hemant Karkare, IPS made the supreme sacrifice fighting terrorists. Those of us in uniform condemn the insulting statement made by a candidate and demand that sacrifices of all our martyrs be respected."
Karkare was killed along with two other senior police officers while fighting terrorists during the 26/11 attacks in Mumbai in November 2008.
Pragya Singh Thakur is set to have a direct electoral contest with Congress veteran and former Madhya Pradesh Chief Minister Digvijay Singh in Bhopal.
WHO IS HE?
Hemant Karkare was the chief of the Mumbai Anti-Terrorist Squad (ATS) and was killed in action during the 2008 Mumbai terror attacks. He reportedly received three shots in his chest.
He was killed near Cama Hospital along with Additional Police Commissioner, Mumbai, Ashok Kamte and senior police inspector Vijay Salaskar on the night of 26/11. However, due to inconclusive evidence, it is not known who killed Hemant Karkare.
The 1982-batch IPS officer became the Joint Commissioner of Police (Administration) of Mumbai Police before he was appointed as the ATS chief of Maharashtra. He also served in the Research and Analysis Wing (RAW) in Austria for seven years.
On September 29, 2008, three bomb blasts rocked Modasa in Gujarat and Malegaon in Maharashtra. The blasts left eight people dead and many injured.
Hemant Karkare led the investigations into the 2008 Malegaon blasts case. A month later, the ATS arrested eight people including current BJP candidate from Bhopal – Sadhvi Pragya Singh Thakur.
During the investigation, Hemant Karkare tracked down the owner of the motorcycle which was used in the attacks. The motorcycle belonged to Sadhvi Pragya. The ATS also alleged that the accused arrested in the Malegaon blast case were part of a Hindu extremist group which carried out the blast.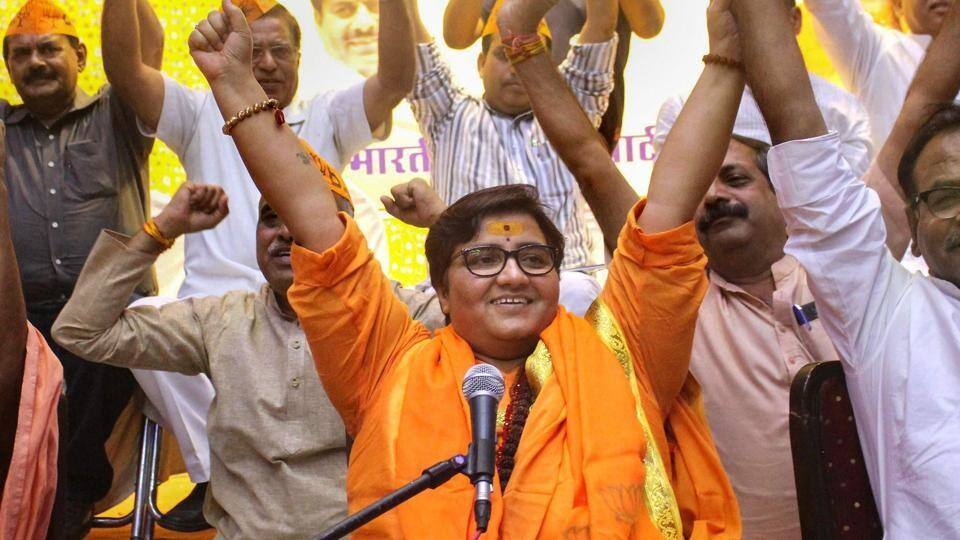 Over a month later, Hemant Karkare was killed on the night of 26/11. In 2016, the National Investigation Agency (NIA) gave a clean chit to Sadhvi Pragya but the court did not discharge her.
Hemant Karkare's wife, Kavita Karkare, had alleged police lapses on the night of 26/11 that killed her husband. She had also alleged that the security lapses facilitated the terror attack and contributed to the death of her husband in an ambush by terrorists.
Kavita Karkare also demanded to know what happened to the bulletproof jacket that went missing after the former ATS Maharashtra chief was shot. She also alleged that her husband was injured and left unattended to for over 40 minutes and was not taken to the hospital on time.
In 2014, she died following a brain haemorrhage.
In January 2018, the Bombay High Court refused to order a probe into the death of Hemant Karkare and disposed of a petition alleging that his killing during the 26/11 terror attack was a conspiracy hatched by right-wing extremists.
The petition for an investigation into Karkare's death had claimed that he was killed by right-wing extremists after the former ATS chief arrested several members of the Right Wing group, Abhinav Bharat, in the 2008 Malegaon bomb blast case.
In July 2018, the Supreme Court dismissed a plea of a former senior police officer of Maharashtra alleging a conspiracy in Hemant Karkare's death, saying that it cannot reopen the case as terrorist Ajmal Kasab's conviction was upheld and the death sentence had been executed.
"Sorry, this case cannot be reopened," the bench had said.
Today, Sadhvi Pragya, who is out on bail, and has been fielded by the Bharatiya Janata Party (BJP) to contest the Lok Sabha elections from Madhya Pradesh's Bhopal, boasted that her curse killed Hemant Karkare who had "falsely implicated" her in the Malegaon blast case.
"Hemant Karkare falsely implicated me [in Malegaon blasts] and treated me very badly. I told him your entire dynasty will be erased. He died of his karma," Sadhvi Pragya said.