Across eras, world sport has seen the emergence of various good, great and legendary cricketers who built their own legacy. However, people tend to measure their greatness in numbers and statistics, so as to rank them in various positions. To some extent, this approach is sensible and sustainable.
However, some comparisons among two greats of the game – from different eras – seem highly unfair, One such comparison is that between Virat Kohli and Sachin Tendulkar.
The legacy of Tendulkar
We all know who Tendulkar is, don't we? The man that carried Indian cricket for 24 long years, the man who won a spate of games for India across both the formats he played predominantly – ODI and Test cricket. 1.5 billion hopes were pinned on him throughout his career.
Tendulkar is considered as the greatest cricketer of all times by many and rightly so. His passion, dedication, discipline, technique, and temperament took him to an unparalleled height in world cricket.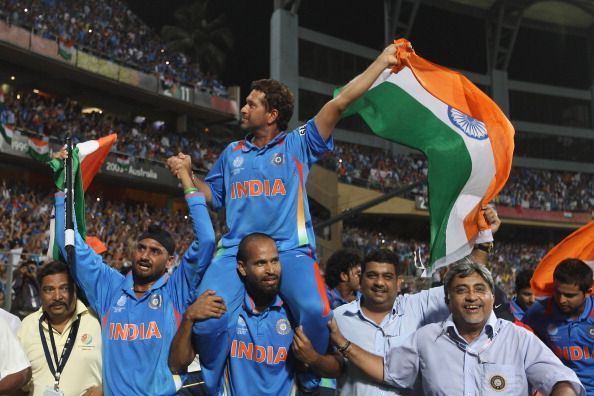 The comparison
Talking about Kohli, he continues to lead the Indian Cricket team from the front. Unmatched consistency, sheer aggression, utter determination, solid shot-making and his never-give-up attitude define the right-hander. Arguably the greatest cricketer of his generation, Kohli has amassed tons of runs by dominating every bowler in every condition. His significant contribution in Indian wins clearly demonstrates his match-winning ability.
The world may never see cricketers like Tendulkar and Kohli. Cricket fans of this generation have seen Virat Kohli at his prime, breaking records and scoring centuries at will. However, some of them might not have been lucky enough to watch Tendulkar in his prime. Tendulkar wasn't the same batsman after 2010, which was when we saw the two start playing together.
At present, Kohli has been in red-hot form and no other batsman has been able to match up to his level of batting. However, how many international matches has Kohli played in comparison to Tendulkar? Tendulkar played 664 international matches whereas Kohli has played just 344 international matches.
Granted that Kohli still has a long career in front of him, but how sensible is it to compare two players of different generations at this moment, with one player playing 320 matches more than the other?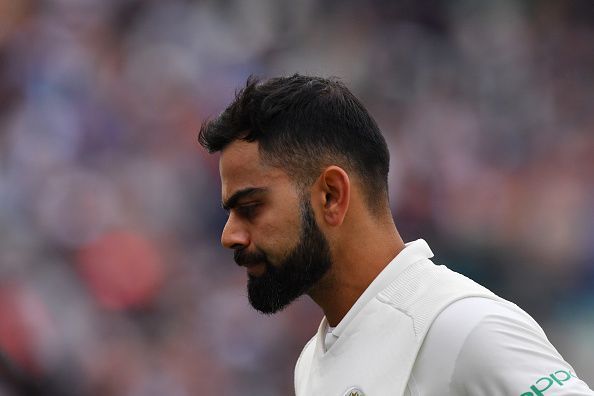 Statistics may tell a different story, but those who have witnessed both the players will never try to compare their greatness, especially in terms of numbers. Numbers may differ as they battled in different eras, against different oppositions and against different kind of bowlers, but their contribution to the game will always be respected separately, as well as together. Moreover, we have not seen the complete career graph of Kohli yet. He's just 29 and still has at least years of international cricket in him, provided he manages his workload properly. Anything can happen in this time span.
Kohli could be in better form in the period, managing to surpass Tendulkar by the end of his career. Similarly, his form could also decline. Hence, the comparison becomes sensible only after the current Indian skipper retires from international cricket. Only then, we can put both the players and their statistics in one frame and compare them with perspective.