With less than 100 days to go for the World Cup 2019, team India looks well balanced and will proudly go into the mega event as one of the favourites along with the host nation – England. National selection committee chairman- MSK Prasad recently disclosed that the management has shortlisted 18 players for the tournament, out of which, 15 are to make the final cut to the World Cup squad this year.
As the deadline to announce the national squads comes closer, let's look at three Indian World Cup heroes from the famous 2011 victory who might have played their last World Cup already.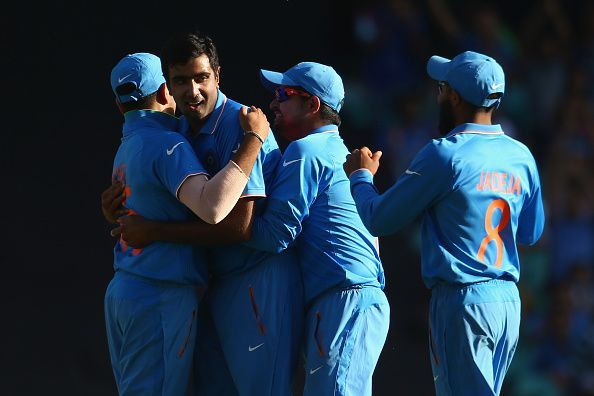 Ravichandran Ashwin, often considered as one of the best off spinners in the world has represented India in 111 ODIs, claiming 150 scalps at an average of 32.91. Once considered India's finest spinner in all three formats, he was dethroned by the leg spin duo of Yuzvendra Chahal and Kuldeep Yadav in the shorter formats.
Ashwin last played an ODI when the Windies toured India in 2017, claiming only 4 wickets from 3 matches. Since then, he has faced a hard time in making a comeback to the team as the younger spinners continue to excel at home as well as abroad. Ashwin had represented India in the 2015 edition of the World Cup and was also a part of the 2011 World Cup winning squad.
Harbhajan Singh was the lead spinner in the latter and so, Ashwin only got to play 2 matches from which he had picked 4 wickets. Now 32, he has suffered from several injuries leading to his ouster from the team on different occasions. Not to mention, he has had a dismal record playing at the English venues, last picking just 1 wicket from 3 matches at the ICC Champions Trophy 2017.
Considering all the above mentioned factors, Ravichandran Ashwin seems unlikely to return to the shorter formats anytime soon and he might have also already lost his chances of playing a World Cup again.