Mahendra Dhoni has been one of the colossal figures of Indian cricket for the past decade and a half. It would be a travesty of justice to deny the talisman's contributions to Indian Cricket. There have been several matches where Dhoni has helped India snatch victory from the jaws of defeat, that are all now part of legendary folklore.
However, as with any other player, Dhoni also comes with his own limits, that has sadly been breached. His performances over the past few months have not been befitting of a player of his stature and if one has to lay it down in an unambiguous manner, Dhoni is currently past his prime and has reached the fag-end of his career.
His exiguous returns with the bat have not helped his cause. Considering the fact that the 2019 WC is just months away, the selectors need to make a bold call and replace him. Here we have a look at 3 reasons why he must be replaced.
---
#1 Poor form with the bat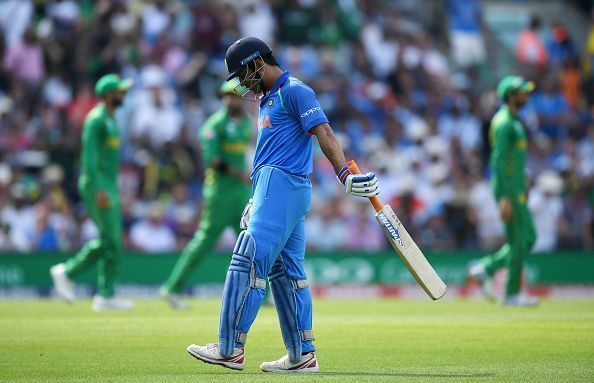 Dhoni has been struggling with the bat for quite some time now. His run with the bat in 2018 hasn't been impressive. In 16 ODIs this year, he has scored 228 runs at an average of 28.13. However, the most worrying aspect is his strike rate, which stands at a scant 67.37.
In England this year, Dhoni could manage only 79 runs from 3 ODIs. One of the major reasons ascribed for India's defeat was his painstaking rate of run-scoring at a strike rate which stood in the 60s. Considering the fact that next year's World Cup is scheduled to take place in England, the selectors need to take a cue from Dhoni's form in England earlier this year.
Having seen his recent form, one could be forgiven to think that MSD has been given too long a rope. In the 2018 Asia Cup, Dhoni scored only 77 runs but was still surprisingly retained in the team for the Windies series while Dinesh Karthik, who scored 146 runs, was dropped from the team.
---
#2 The rise of the next generation of keepers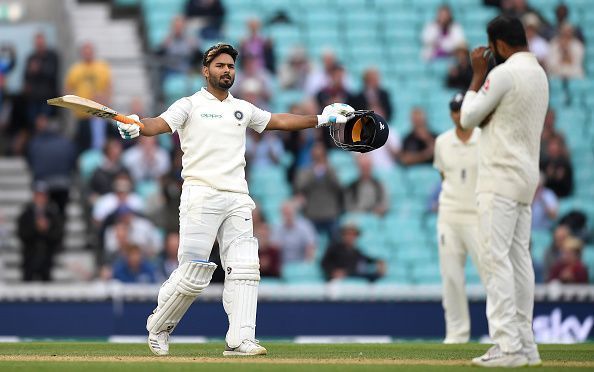 One of the oft-cited reasons for Dhoni's continuation in the limited overs format was the lack of availability of alternate choices. The clamour for Dhoni's retention was based on his huge experience which was certainly lacking amongst the choices available for keepers.
However, Dhoni's position in the team seems a bit shaky with the rise of the next generation keepers. Rishab Pant had a dream debut in Test cricket when he scored a century in only in his third Test, that too under difficult English conditions, against the likes of Anderson and Broad.
His rich vein of form saw him being drafted into the ODI XI. Dinesh Karthik too had cemented his position in the minds of selectors with his incredible Nidahas Trophy final knock and impressive runs in the IPL, before being surprisingly dropped from the team for the WIndies series.
Sanju Samson and Ishan Kishan too continue to impress the selectors with their impressive form in domestic Cricket and the IPL. Kishan's exploits saw him being promoted as Jharkhand captain ahead of seniors like Varun Aaron.
With so many keepers knocking on the door, Dhoni's position in the squad certainly seems to be on infertile grounds. One would be hoping for Dhoni to come back to form to dispell all such talks.
---
#3 Seniors have been dropped before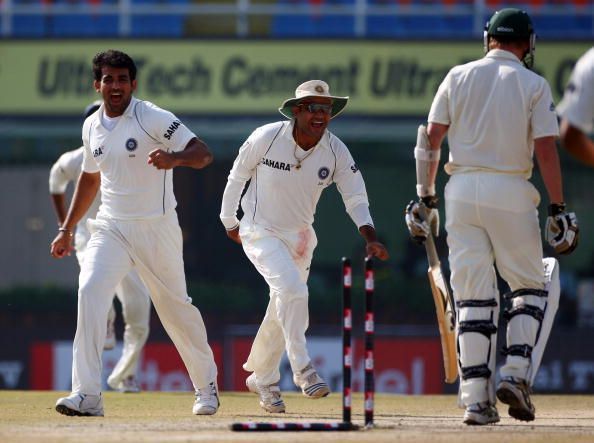 There have been some arguments that Dhoni's contributions towards Indian Cricket are too precious for him to be dropped without an honorable exit at the World Cup. Dhoni has indeed been a giant whose contributions can never be ignored and he does deserve a farewell.
However, with the World Cup in mind and his dwindling numbers, the selectors need to make a practical decision rather than an emotional one. It is not as if seniors were not dropped before. Yuvraj Singh, Man of the series in the 2011 World Cup, was dropped for the 2015 WC and looks unlikely to make a comeback.
His fellow teammates and legends Gambhir, Sehwag, Zaheer, Harbhajan etc, were also dropped without being given a farewell. Sourav Ganguly and Rahul Dravid, stalwarts of the previous decade, were dropped from the ODI team in 2007, that too before the all-important CB series in Australia. The famous Waugh brothers of Australia were dropped a year before the 2003 World Cup.
Even the legendary Sachin Tendulkar was conveyed to by the selectors before the 2012 Pakistan Series that his time in ODIs was over, which prompted him to announce retirement. This was revealed by ex-chairman of selectors Dilip Vengsarkar.
Considering the fact that Dhoni would not be the first legend to be dropped if selectors indeed make the tough call, it makes sense to include wicket-keepers who are in much better form with the bat, such as Dinesh Karthik and Rishab Pant.