IPL 2019 Auction is just over a week away. As many as 1003 players have registered for the 2019 IPL Auction with 232 being the foreigners. As per the reports of IPL's Media Advisory, 70 spots are up for the grabs for which 800 uncapped players, 200 capped players, and three players from Associate Nations will fight it out in the virtual battle at a hotel in Jaipur on 18th of December.
It is worthy to note that, out of 800 uncapped players 746 are Indians. This time around IPL has created a record in itself as for the first time in its history players from nine states namely Bihar, Manipur, Meghalaya, Mizoram, Arunachal Pradesh, Nagaland, Sikkim, Uttrakhand, and Puducherry have enrolled for the extravagant league.
All the 1003 players will not go under the hammer on 18th December as all the eight franchises will have to submit their list of chosen players whose before 5:00 PM today (10th December) who in turn will make the 2019 IPL Player Auction list and will eventually be called out at the auction.
Among the shortlisted players, plenty will go unsold at the auction as there are only 70 spots up for the grabs at 2019 IPL Auction. With minimal places to deal with, the franchises will look to spend their purse judiciously as they have been doing in the preceding years.
Thus, with cut-throat competition at 2019 IPL Auction, we could see quite a few players going unsold. Hence, in this feature, we will have a look at three players who are likely to go unsold at the 2019 IPL Auction.
---
#5 Vinay Kumar (Kolkata Knight Riders in IPL 2018)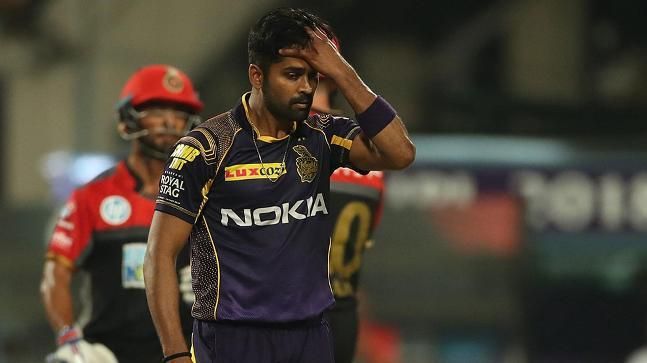 The experienced campaigner from Karnataka, Vinay Kumar, has played 105 games in the history of IPL. The medium pacer began his IPL tourney as a mediocre bowler. Howbeit, come the 2010 season, Vinay showed his potential as he scalped 16 wickets in that season. Kumar only raised his bar as he went on to grab 12, 19, and 23 wickets in 2011, 2012, and 2013 respectively.
Howbeit, with 2014 season, the Karnataka bowler showed a slump in his wicket-tally which reduced consistently with each season passing by. Kumar hit his low in IPL 2018 where he played only two matches and was able to take only two wickets with a sky-rocketing economy rate of 16.95. Owing to which, KKR decided to release Vinay Kumar for the upcoming edition of IPL.
Thus, with plummetting form and age not on his side, Vinay Kumar isn't expected to get any bids at the 2019 IPL Auction and is likely to be one of few experienced campaigners who is presumed to go unsold at the auction.
#4 Angelo Mathews (Unsold in 2018 IPL Auction)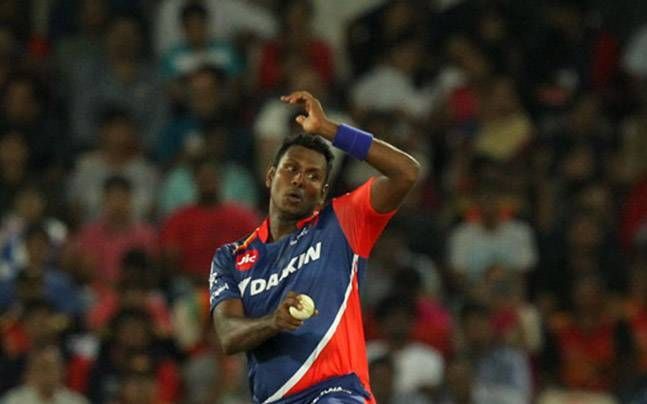 Angelo Mathews, the batting all-rounder from Sri Lanka, has had a pretty ordinary run in the history of IPL. His best season was IPL 2010 where raked up 233 runs and grabbed eight wickets. Since then, he has had a pretty average journey in IPL.
In IPL 2017, Angelo featured in only three matches for DD (Delhi Capitals now) and managed to score just 32 runs while going wicket-less with the ball. As a result, Mathews wasn't retained in IPL 2018 and eventually failed to get any buyers for the eleventh edition of IPL while making it to the list of unsold players.
Mathews has been pretty inconsistent in the recent scheme of things. Thus, with plunging form, Angelo is least likely to get any buyers in the 2019 market. Moreover, Mathews falls in the INR 2 Crore category which makes the case weaker for the Sri Lankan all-rounder as the franchises wouldn't spend as many as INR 2 Crore for an under-performing player.
#3 Naman Ojha (Delhi Capitals in IPL 2018)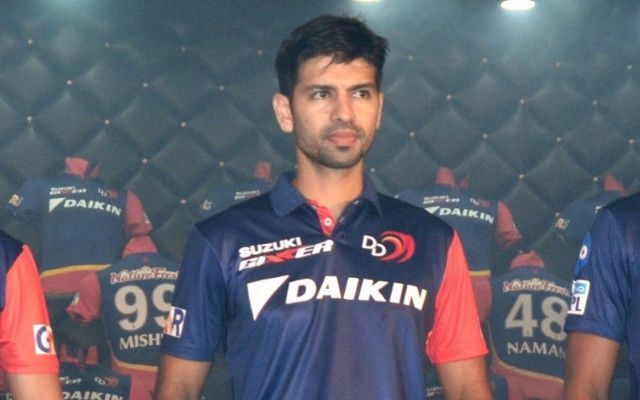 Naman Ojha, the right-handed wicket-keeper batsman, made his IPL debut in 2009 where he played eight matches while notching-up 168 runs. With a decent performance for RR in IPL 2009, the Royals retained Ojha for the 2010 season as well. It turned out to be impressive retention, as the wicket-keeper raked up 377 runs for RR in IPL 2010 at an average of 31.41 and a strike-rate of 132.28. It was the best season for Naman in IPL.
Ojha blossomed in the coming seasons as well before losing his touch in IPL 2015 where he scored 137 runs at a sorry average of 13.70. Despite a sorry run in IPL 2015, SRH acquired Naman in 2016. Howbeit, after a not so good performance in IPL 2016 and 2017, Ojha wasn't retained in 2018 and eventually moved to DD (Delhi Capitals now).
With Rishabh Pant at the helm for Delhi, the right-handed wicket-keeper from MP got only one game where he managed to change his IPL run tally by barely one run. Thus, with so many young wicket-keepers coming to fore and wayward form, Naman Ojha is most likely to go unsold in the upcoming auction.